​​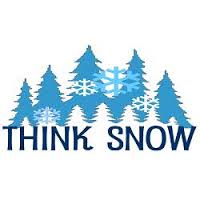 It is with great regret that I write this post.  I believe we have no choice but to cancel our planned February 7th day trip. Tahoe Donner remains closed with almost no snow. The snow conditions and cover at Royal Gorge are far worse than they were January 24th when our last event was canceled. I have poured over the weather forecasts and Sierra weather bloggers. There does not seem to any snow possible in the forecasts for the next 10 days. There is rain predicted for Saturday, February 7th in the ten day forecasts​, with a high of 55 or 56 and a low of 38. I don't think anyone would enjoy skiing in the rain on old icy snow with bare spots and obstacles. It would not be safe or fun! Royal Gorge's webcam shows almost as much dirt and brown slush as snow. http://www.royalgorge.com/webcamI have lived in Truckee for 20 years and this is the first winter I have ridden my bike more than I have skied. This year's snow-pack is in far worse shape, so far, than the last 3 dry winters.
Most ​if not all Sierra ​weather ​​bloggers say if there is a turn around to significant snow storms this winter, it will probably not occur until mid February.
Hopefully it will turn around in time for our 3 day event!!​  If you pray, pray for snow!  If you dance, dance for snow!!​​ Stay tuned regarding the 3 day event and our March 21st day trip.